Architecture
EQUESTRIAN CLUB
POSITIONING OF NEW BUILDING- Access and site description:
Building position based on the finest Masterplan connectivity and actual site conditions preferences, parking distribution, old building proximity, track view etc. Central area in front of the existing building will be used for the VIP, VVIP and Royal guests. Parking are for the public visitors will be expanded in front of the new building. Training Stables will be relocated to the right side of the areal, next to the staff parking. Access to the new stand can be provided by the connection between two buildings.
SHAPE OF THE NEW BUILDING – general approach:
Following landscape design and shape blending within, organic liquid approach. Building divided to two general areas AREA01 – public and AREA 02 VIP with best distance to VVIP and best finish line view. Different depths of the floor outlines with larger terraces to give you more space for standing ovations cheering and applauding outside and creating shade on floors below. Hotel has smaller terraces for better privacy. Same for the VIP and VVIP Skyboxes.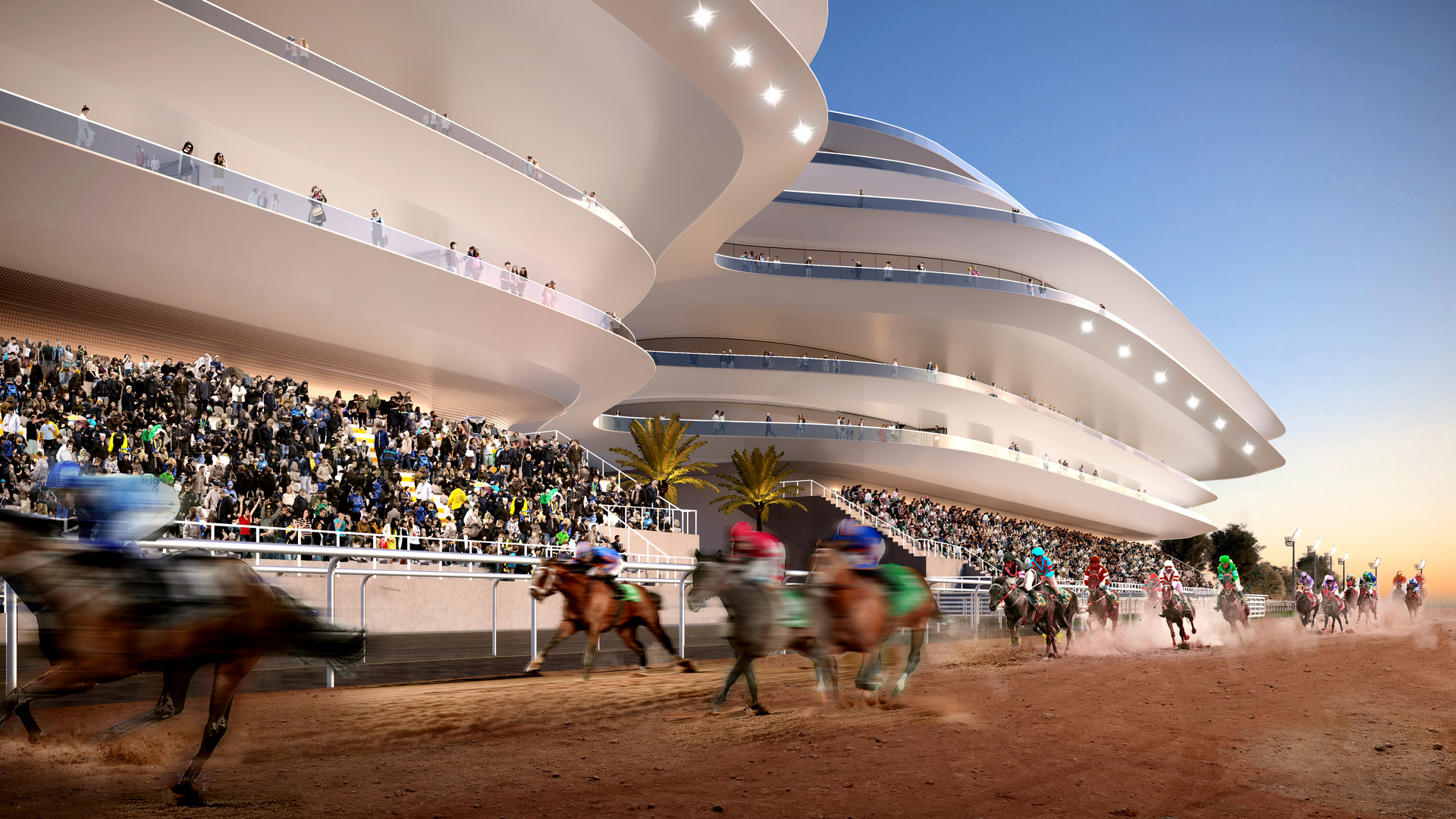 project name: EQUESTRIAN CLUB
location: Riyadh, KSA
date: 2020

scope: Concept Design
status: Architectural competition

in collaboration with: MASSA Interior Design and Architecture

Contact us to talk about your project