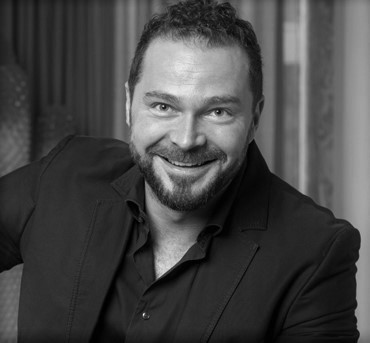 Marek Šebestyén
Founder and CEO
Marek works across design and architecture spotted on. He created design identities for various types of developments within the MENA, ASIA and EU region. 
Born and raised in Czechoslovakia. Studied design, architecture and technologies of manufacturing industries and gained excellent professional knowledge in the field. He worked and contributed into number of design disciplines including interior design, product design, graphic design and participated in many international design competitions.
He has extensive nineteen years of experience including of creating visionary concept ideas. He works closely with all team members across the regions and managing the development during different stages. His diverse experience allowed him to successfully work on Commercial, Hospitality, Healthcare, Retail, Residential and Sport facilities.
OBJECTIVE
To focus on, design and develop high-end projects and to contribute to the social and cultural development
EDUCATION
2003 | University of Applied Arts | Industrial Design | Vienna, Austria
2001 | Slovak Technical University | Faculty of Architecture | Bratislava, Slovakia
1996-2002 | Technical University in Zvolen | Master of Arts Interior & Furniture design | Zvolen, Slovakia
1992-1996 | Arts and crafts of metal and precious metals | Sandrik | Slovakia